10 DIY Christmas Ornaments To Make This Year
Give your space a festive glow-up with these DIY Christmas ornaments! Whether your tree could use a little TLC, or you want to create cute trinkets to spruce up your window sills, we've got the project for you. From classic snow globes to pot pourri in your favourite festive scents, find a great way to pass the time with these fun craft ideas.
We've compiled a list of our favourite DIY Christmas ornaments you can make at home (with or without a little help from the kids).
Image & tutorial at The Merry Thought.
Looking for a more minimalist approach to Christmas this year? This stylish candle is a gorgeous way to count down to the big day. It's a healthier alternative to chocolate advent calendars, and you can still get kids excited about it by combining lighting your Christmas candle with a bedtime story. Bonus points for making your own candle, too!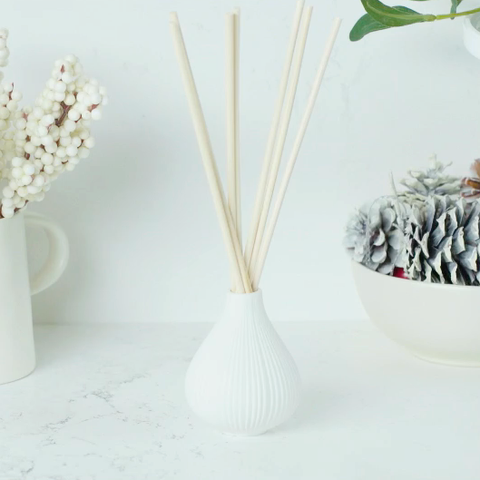 Image & tutorial at Good Housekeeping.
If you want to add some festive aromas to your space but aren't keen on naked flames, reed diffusers are a great alternative. You can get creative by mixing up your favourite Christmassy essential oils – think cinnamon, citrus and pine – and creating a bespoke fragrance to permeate throughout your home. Store in a stylish reed diffuser bottle.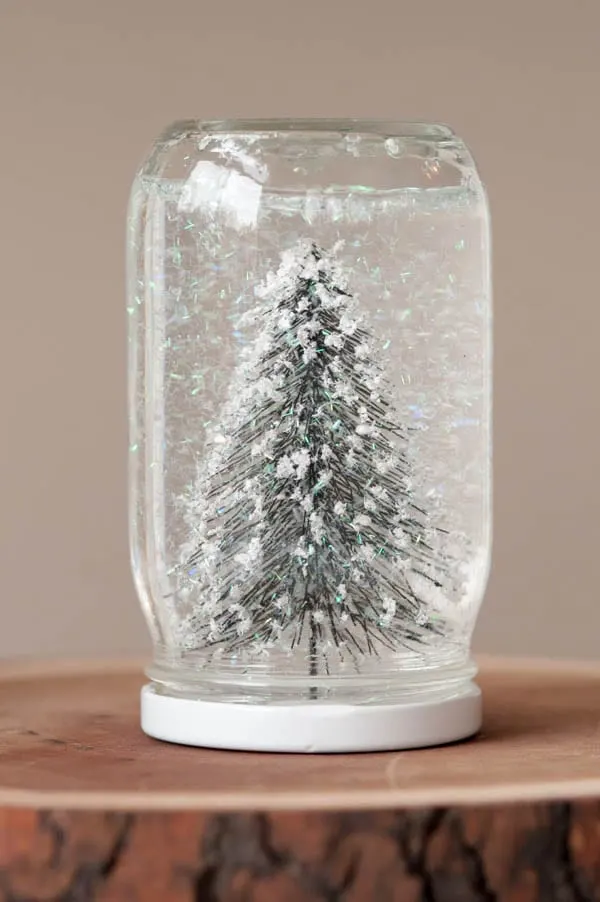 Image & tutorial at The Sweetest Occasion.
Create a beautiful miniature snow scene in a DIY snow globe! You'll need figurines (pick your favourite!), miniature trees and festive foliage to create a stunning snowy landscape in a jar. You can use pre-used jam jars for this project if you have them – alternatively, buy budget glass jars from our online store.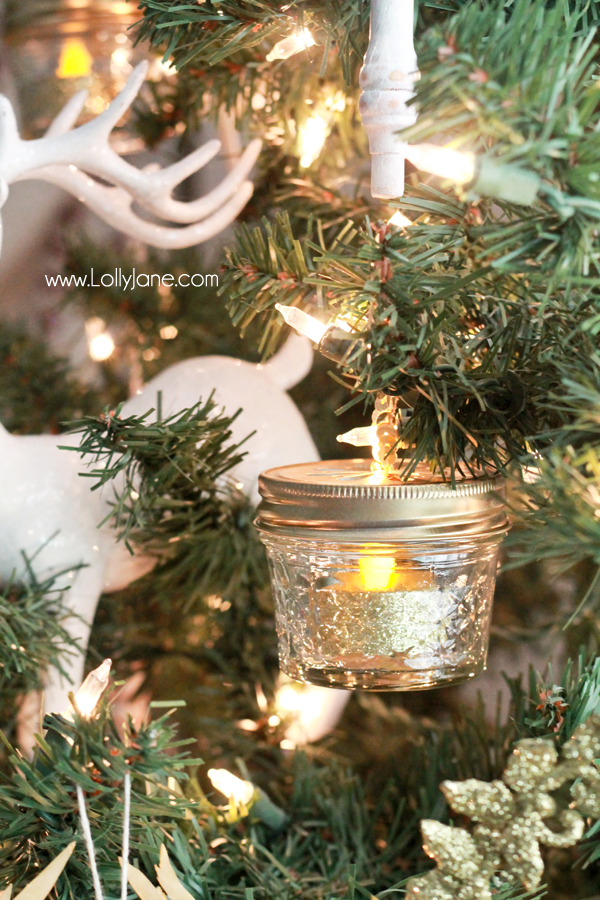 Image & tutorial at Lolly Jane.
Deck the halls with these adorable mason jar tree decorations. The tutorial calls for Ball mason jars, but you can use any kind of mason jar with a hole in the lid to loop the hanging string through. You can also adapt the tutorial and make these into standalone DIY Christmas ornaments, rather than tree decorations.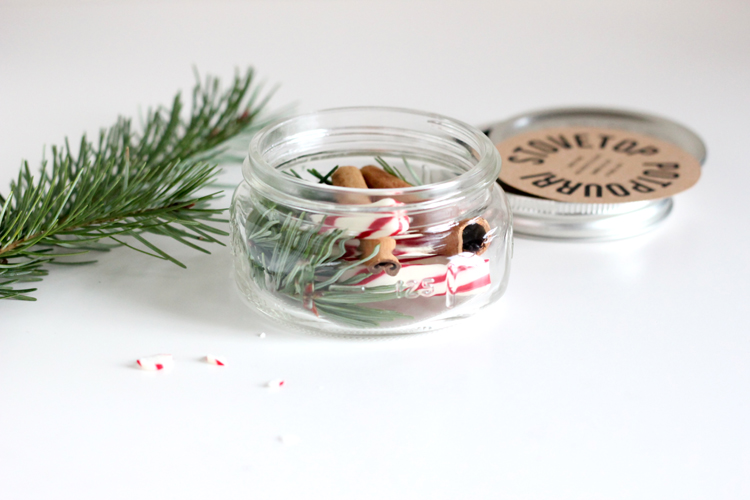 Image & tutorial at Delia Creates.
These beautiful pot pourri recipes use mostly natural dried spices and festive fruits, so they're sure to give your home a beautiful festive scent. Best of all, they look absolutely stunning! Make sure you use a shallow jam jar for this project, so your homegrown fragrance has space to flow and fill the room.
Image & tutorial at Country Living.
Dried flowers look stunning all year round – but at Christmas they're a fabulous way to add some long-lasting floral vibes to your Yuletide decor. Flowers can take up to two weeks to dry, so get these prepped a few weeks before Saint Nick does the rounds. They look amazing in these vintage-look apothecary bottles.
Image & tutorial at Happy Mothering.
These stylish tree decorations are a great way to pay homage to your favourite places. Whether you want to celebrate your local neighbourhood, your favourite holiday destination or the place you got married, these DIY Christmas ornaments are gorgeous for personalising your Christmas tree.
Image & tutorial at Amy Latta Creations.
This is a fun way to recycle those spare bottle caps lying around after a boozy weekend. A little paint and ribbon can go a long way in transforming them into cute snowmen, perfect for hanging from the tree. If you want to make these with unused crown caps, our gold crown caps are available with no minimum order.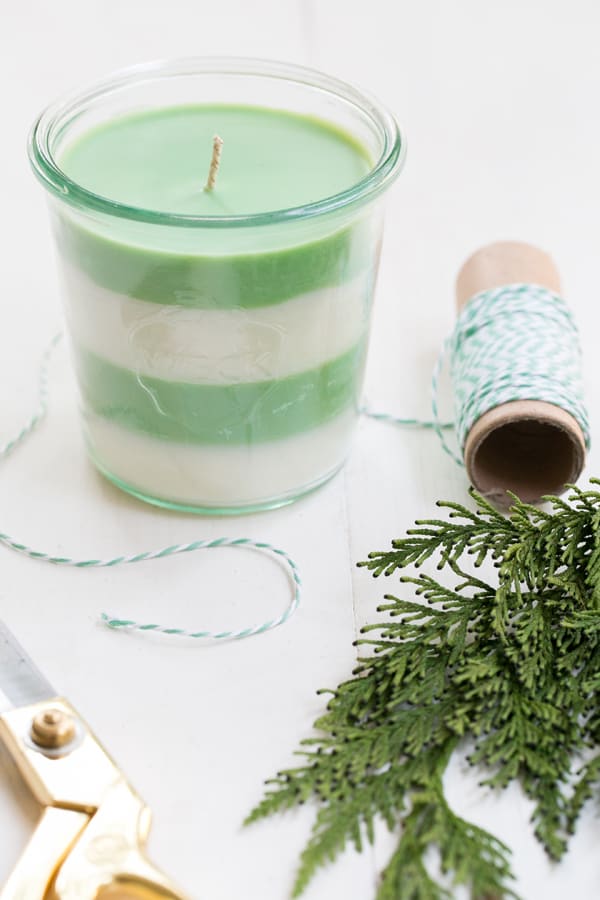 Image & tutorial at Sugar & Charm.
Bring the smell of Santa's grotto to your living room with this gorgeous pine-scented candle. It'll add instant festive atmosphere to any space – and you might even be able to pass your artificial tree off as a real one. For an extra Christmassy flourish, tie pinecones or fresh sprigs of pine round the neck of your candle jar.
Image & tutorial at Wholefully.
Finally, a Christmas classic. Get the kids involved and whip up a batch of salt dough so they can mould their own decorations. This is easiest if you have Christmas-themed cookie cutters, but freestyle Christmas shapes are also actively encouraged. Salt dough will keep in an airtight container for several days after it's been made – which is handy if you have some leftover for future projects.
We hope you love these DIY Christmas ornaments ideas – share your own with us on Facebook or Twitter! We'd also love to see how your festive creations turned out if you used our jars to make them – tag us in your best social media snaps, and you could be featured in a future blog post!